GMP capable isolator providing sterile laminar airflow under strict anaerobic conditions.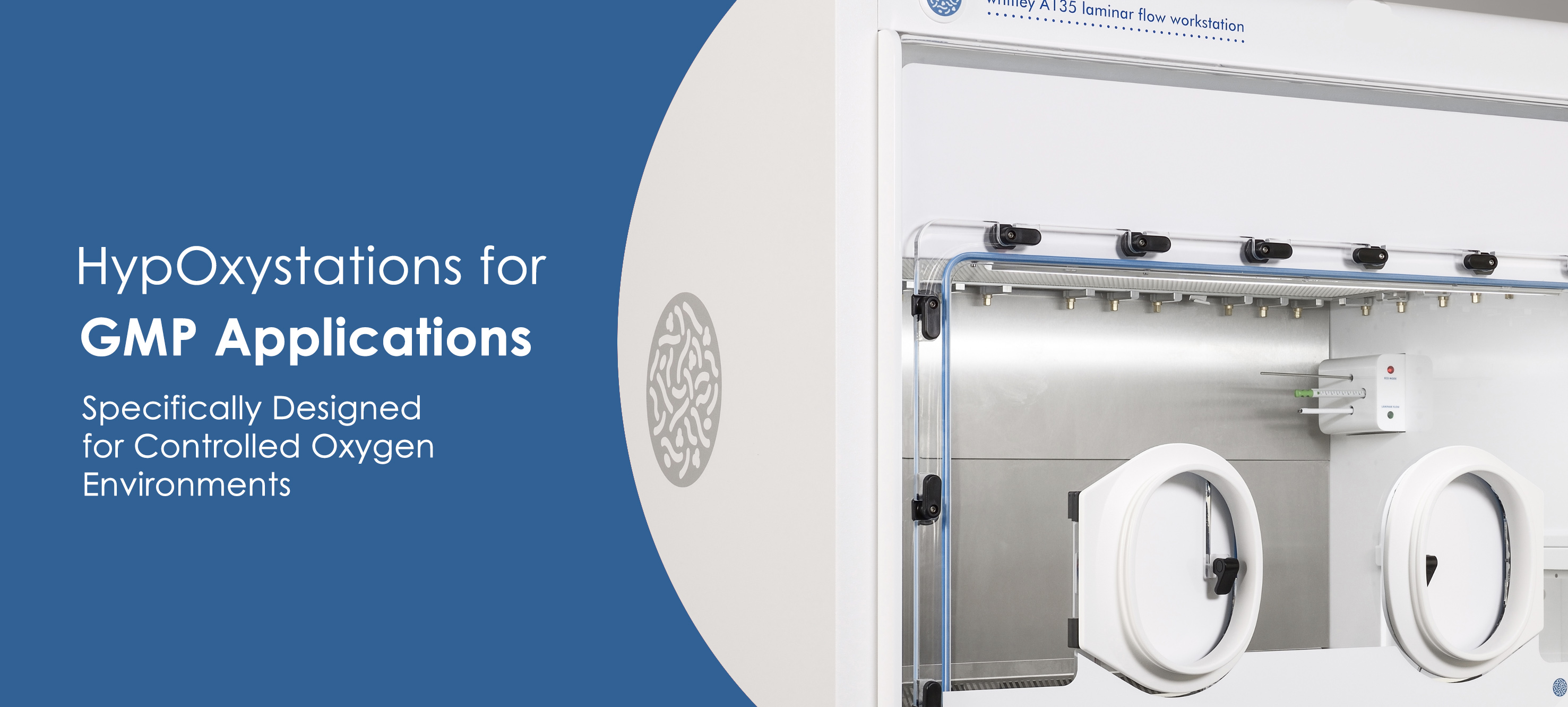 Download Brochure
These workstations are ideal for a range of applications such as cell culture....
An optional HEPA Filtered Airlock is also available, which includes the incorporation of a H14 HEPA filter to ensure 100% reduction in airborne particulate in the airlock over the course of the cycle. This ensures Grade A particulate counts in the main chamber are not compromised.
Each HypOxystation is tested to ensure compliance with the relevant portions of ISO 14644-3. In addition, tests carried out in our own laboratories confirm the integral HEPA filtered laminar flow system meets the requirements set out in BS EN 12469:2000 with regard to protection of the working area from particulate and microbial contamination.
Applications include therapeutic products requiring controlled atmospheric conditions for manufacture:
Download Brochure
GMP range of workstations are validated to be

99.9997% efficient

in a single pass with an H14 filter.
This is the only product providing atmospheric condition control and unidirectional flow.
Laminar Flow HEPA Filtration
Operational particulate counts are kept low even when large amounts of particulate is generated.
Benefits of a GMP Isolator Workstation
Isolator: All-In-One Approach
The air classification required for the background environment depends on design of the isolator and its application. It should be controlled and for aseptic processing it should be at least grade D.
Two Workstation Size Options
H155 HypOxystation GMP
Accommodates two user with double transfer airlocks. User-defined hypoxic conditions in sterile laminar flow environment.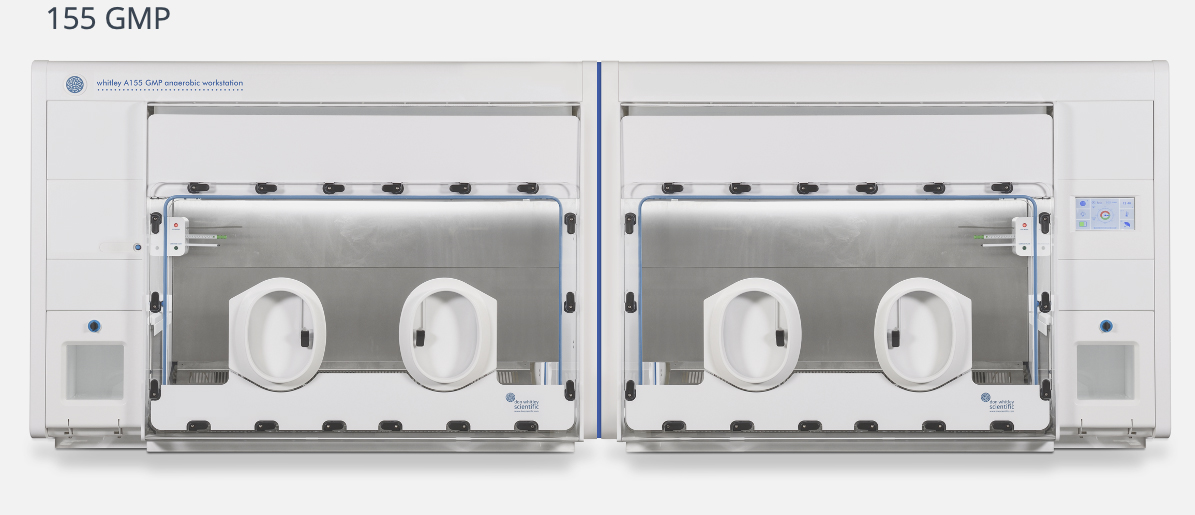 Specs:
| | |
| --- | --- |
| Capacity (Liters) | 1800 |
| HEPA | Fitted as standard |
| Gas Supply | CO2/N2/Air |
| Airlock Cycle Time | 120 seconds |
| Airlock capacity | 10 x 500ml Duran bottles in each airlock |
| Airlock Size (liters) | 17.50 |
| Dimensions (w/d/h in mm): | 2940 x 1130 x 1080 |
| Weight (lbs/kg): | 1298/590 |
| Temperature range | 4ºC above ambient up to 45ºC |
Related Products