Hypoxystation H135 GMP
GMP workstation providing sterile laminar airflow and oxygen control down to 0.1%.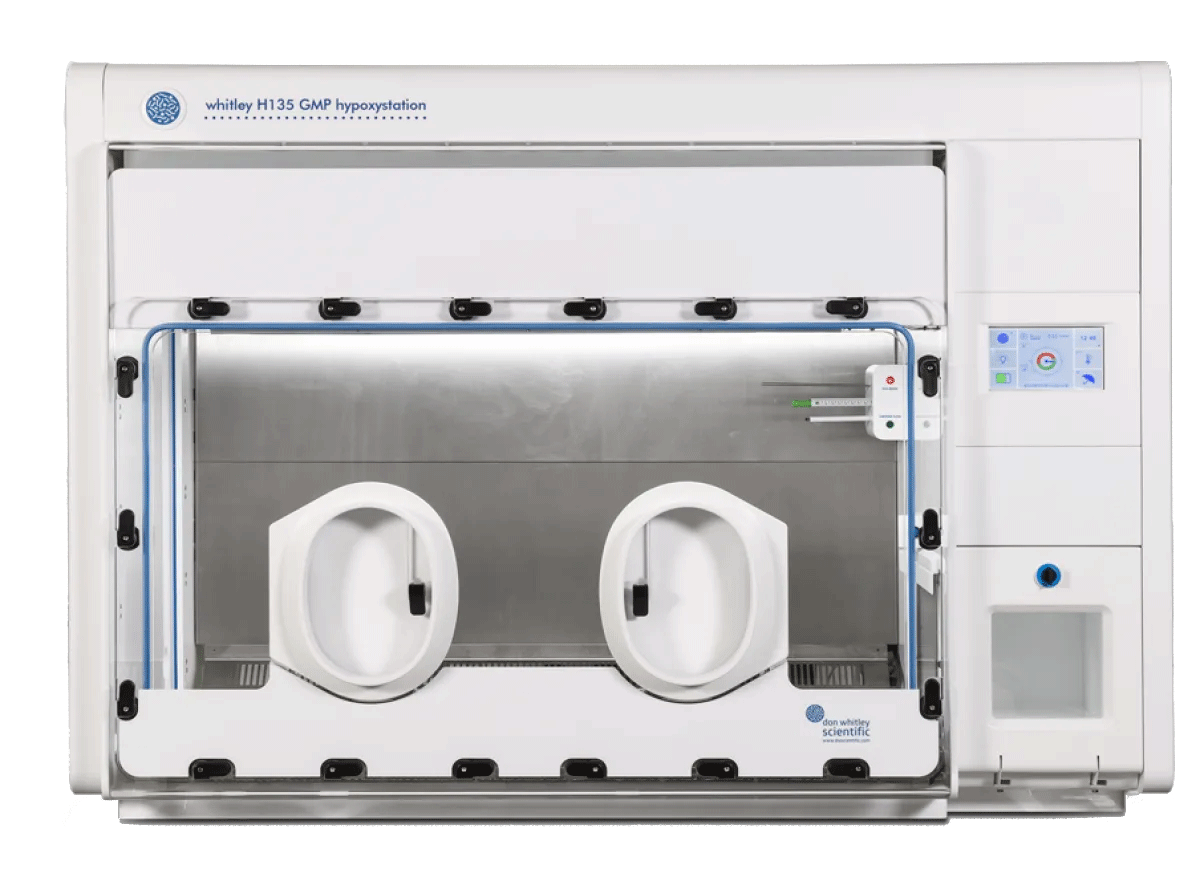 Features:
Oxygen control between 20.9% and 0.1%

---
CO2 control between 0.0% and 15.0%

---
The GMP Workstation exceeds the requirements of Grade A air cleanliness (EU GMP) and ISO 14644-1 Class 3 both at rest and in operation.

---
HEPA filter face velocity/uniformity of laminar flow and Dispersed Oil Particulate (DOP) tests are carried out in accordance with ISO14644-3 to validate system integrity and performance. All tests are performed by an independent organization.

---
Whitley Intelligent Monitoring continually measures atmospheric down flow to ensure optimized filter performance.

---
'Standby' feature automatically decreases fan speed when the chamber is at rest to maximise energy efficiency.

---
H14 HEPA filtered airlock removes all particulate and stops any from entering the main workstation chamber

---
The large workstation chamber is perfect for accommodating a variety of items of equipment, which can be installed and removed via the removable front (fitted as standard).

---
A password protected full color touch screen interface allows easy monitoring of all parameters simultaneously. Alarms and status notices are also displayed.

---
This workstation is Ethernet-enabled for remote access review and control.

---
Range of possible decontamination protocols, including the use of vaporised hydrogen peroxide.
---
A fully automated dehumidification system is included as standard. It does not require any operator intervention.
---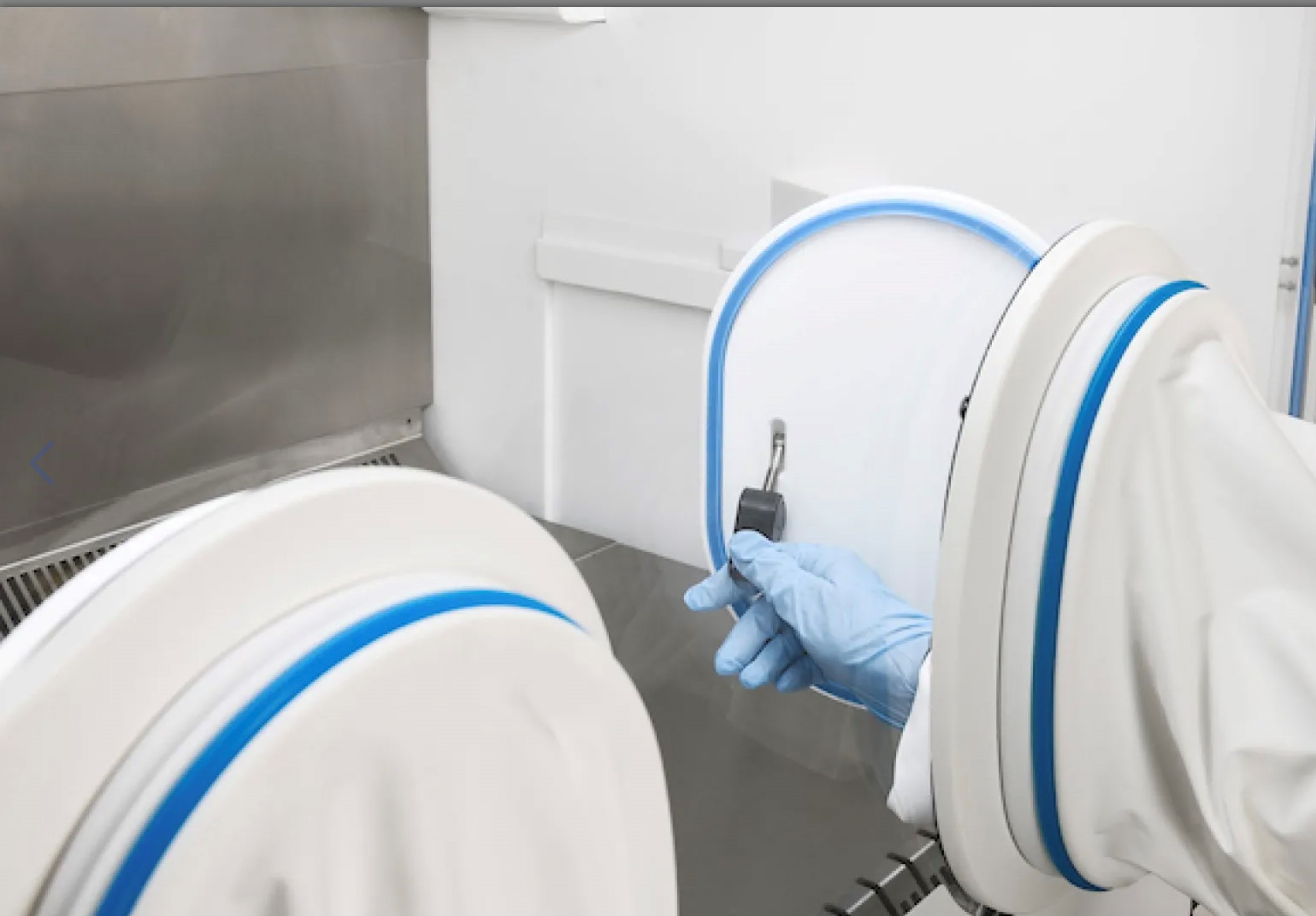 ---
Trolley

Our custom-designed trolley frees up bench space and allows the chamber to be moved. The trolleys are built with high quality tubular steel and smooth rolling lockable wheels. They offer a sturdy and stable frame to support your use of our anaerobic and microaerophilic workstations.


See Details
---
15cm Side Entry Letterbox

Ideal for quickly introducing small quanitites of samples and supplies
---
Spare Cable Gland

Used to accommodate a power or data cable without affecting the chamber conditions
---
Data Logging

Access temperature, humidity, chamber pressure and anaerobic conditions. Stores up to 30 days of system information, accessed via USB port.
---
Internal Storage Trays

Maximum 2 per unit
---
Whitley Enhanced Biological Containment System

Reduce the possibility of bacteria contained inside workstations being released via the main chamber exhaust valve and the airlock exhaust valve with additional HEPA filters fitted to these exhaust valves.
---
ULPA Filter Option
The ULPA filter upgrade option replaces the standard H14 HEPA filter with a higher specification U15 ULPA (Ultra-Low Particulate Air) filter. The standard H14 HEPA filter is better than 99.995% efficient at the most penetrating particle size (MPPS), and the upgraded U15 ULPA filter is better than 99.99995% efficient at the MPPS.
---
HEPA Filtered Airlock 

The optional HEPA Filtered Airlock includes the incorporation of a H14 HEPA filter to ensure 100% reduction in airborne particulate in the airlock over the course of a 2 minute cycle. This ensures Grade A particulate counts in the main chamber are not compromised.
---